garden | home decor | kitchen | unique gifts | bath & body | holidays & special occasions | clearance | under $10
This little Ebook from Mike McGroarty contains valuable information that every gardener should have but few people are aware of. This Ebook is short and fun to read. Click here to get your FREE copy right now!
---
Read our previous articles:
Caring for and Planting a Balled in Burlap Christmas Tree
Garden Housekeeping
How to Grow Wildflowers
How to Read a Seed Catalog
Mulch Your Spring Flower Bulbs in the Fall for a Beautiful Spring Display
Prune and Trellis Your Tomato Plants To Achieve Higher Yields
Summer Gardening Tips
Which of The Hundreds of Tomato Varieties Should I Plant?
Prune and Trellis Your Tomato Plants To Achieve Higher Yields
By Kathy Anderson
For many home gardeners, the tomato crop is often a source of pride. Gardeners often compete to see who can grow the earliest ripe fruit, the biggest or most flavorful tomato. The desire for perfect tomatoes sends many gardeners to their local garden centers in search of the latest potions or products that promise to help them achieve their goals.
A simple way to ensure a larger number of picture-perfect tomatoes is to keep the fruit and foliage up off the ground. Tomato plants are susceptible to fungal diseases that are transmitted when infected soil splashes up onto the foliage during a rainfall. The fruit is more susceptible to slug and insect damage or rot if it is allowed to rest on or near the ground. This problem can be easily remedied by trellising your tomato plants to keep them up off the ground.
You can either purchase a ready-made tomato trellis or cage, or you can make your own. Ready made tomato cages can be purchased at garden centers, from gardening catalogs and sometimes at hardware stores. Styles vary, but the most common tomato cages are made of heavy wire and are either round, square or triangular. I have found that the round cages are often too small to support a mature tomato plant that is loaded with heavy fruit. I prefer the square or triangular cages because they can be folded flat for storage over winter, they tend to be roomy enough for large plants, and two cages can be linked together to support one very large plant or two plants together.
You can easily make your own tomato cages with materials found at any hardware store. Woven or welded wire fencing makes great tomato cages. Choose fencing that has gaps between the wires large enough to reach through to pick your tomatoes. Use a wire cutter to cut the fencing to a length of about six feet, bend it into a tube shape and use a pliers to bend the horizontal wires on one end around the vertical wires on the other end so the cage holds its shape.
Square or triangular cages can also be built with lumber. Start with four upright pieces, roughly three feet high. Nail crosspieces on the outside of the upright boards on all sides, one set all around the top and attach another set about 18 inches below the top boards to make a 4-sided enclosure with two rungs on each side.
If you're growing a large number of tomato plants in rows, you may wish to create a large-scale trellising system, much like what is used to support berry canes. You'll need some heavy gauge wire and metal fence posts, often referred to as T-posts. These can be purchased from farm supply stores. At both ends of the row of plants, sink two posts into the ground, placing the posts about two feet apart, one on either side of your plants. Then attach the wire at two or three levels between the posts. As your tomato plants grow, they will be supported by the wires. If you have a particularly long row of tomato plants, you will want to add more posts along the length of the row so the wire doesn't sag under the weight of the heavy plants.
To avoid damaging the plants, it is best to place your tomato cages or trellis around the plants while they are still small. As the plants grow taller, you may have to help them support themselves by gently moving their large branches in position over the wires or crosspieces of their cages. Particularly unruly plants can be loosely tied to the trellis or cage with twine.
Tomato plants are susceptible to a number of diseases that readily spread in humid conditions. You can help your plants avoid disease, thereby increasing your crop, by giving your plants plenty of room and allowing for adequate airflow in and amongst the plants. Keeping them trellised so they're not sprawling on the ground will help, but you may also want to do a bit of pruning on the plants too. Keep in mind that only indeterminate tomato varieties should be pruned.
As your tomato plants grow, you'll notice that they send out new shoots above every leaf stem where it attaches to the main stem. These new shoots are called suckers, and each sucker is capable of growing into another stem on the plant and setting its own blossoms and fruit. Eventually the suckers will even grow their own suckers, making for a very full plant.
The first suckers that appear will be very low on the plant, generally from above the first sets of true leaves. Since they are so low on the plant, the fruit produced on these suckers will hang low to the ground and will be the most susceptible to slug damage or rot from contact with the soil. These first tomatoes are also the most likely to suffer from cat facing which is a type of scarring found on tomatoes that have formed while temperatures are cooler than tomatoes like.
Remove those first suckers that appear by pinching them off with your fingers before they get more than an inch or two long. If the suckers have grown longer before you can remove them, they can still be snapped off by hand, or you can use your favorite garden shears to snip them off. Be sure to disinfect your garden shears before moving on to another plant, to avoid spreading any diseases amongst your plants.
Removing the first suckers on your plants will encourage the plant to send out even more suckers. You'll want to leave most of these suckers on the plants so they can produce more tomatoes for you. But if your plants are becoming full to the point where you cannot see through to the center of the plant, you may want to remove a few suckers to promote better air circulation throughout the plant. Your tomato plants can expend their energy making lots of smaller tomatoes, but if they are limited to producing fewer tomatoes, those tomatoes will generally be larger.
As the growing season nears its end, your tomato plants will still be setting blossoms and growing fruit. But the fruit that is setting near the end of the season won't have time to ripen before the first killing frost. Four weeks before the first frost date for your area you can start pinching off any new suckers and blossom sets that appear on your plants. Any fruit they may have produced wouldn't have time to ripen before being killed by frost. This will allow your plants to put more of their energy into growing and ripening their existing fruit, rather than spending that energy on making more vegetative growth and blossoms that will never get a chance to develop into ripe fruit.
In addition to pruning and trellising your tomato plants, always apply a layer of mulch beneath the plants in early summer after the soil has warmed. The mulch will help hold moisture in the soil, discourage slugs and keep soil from splashing up onto your plants.
Kathy Anderson has been an avid gardener for many years and has grown tomatoes by the acre, along with many other vegetables, flowers and landscape plants. Kathy recommends http://www.freeplants.com as a great place to learn more about gardening. Article provided by http://gardening-articles.com. If you use this article the above links must be active.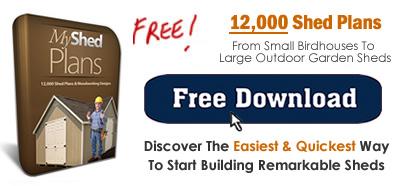 ---
If you enjoyed the above gardening article be sure to subscribe to be on our mail list. You will be automatically sent a new group of articles along with being one of the first ones to hear about our new products, great deals and exclusive offers - all for free! Subscribe now to be on our mailing list



Check out our other articles by clicking Health Articles or Home Articles


Visit our garden products page to find fun garden décor and useful garden tools at great prices. And remember you get free shipping on orders over $79!

also remember to click here to receive your free gardening Ebook! ===> http://www.1shoppingcart.com/app/?af=512076
More Garden Articles Offered at eBay.....